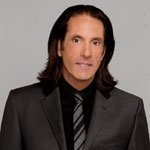 My approach is to develop a partnership with my clients. In working with you, my goal is to develop an environment that fits your personal vision. I have an extremely diverse sense of style and can accommodate your design dreams, regardless of whether you see the world though a contemporary or traditional lens or any style in between.
In order to develop a cohesive, holistic look for your project, I recommend you utilize my services in selecting all fixtures and finishes both inside and out. Clients are often surprised at how important a roof color can be to the overall look of a home or do not realize how many types of window options are available. Inside, I am there from beginning to end, designing kitchens, bathrooms and bedrooms, from appliances and cabinetry to wall coverings and accessories.
It is my greatest pleasure to be your resource, guide and support as you make your home or office a more beautiful place to live and work.