Virginia Contemporary Master Suite
A Master suite transformation from a dark to a serene, more open space.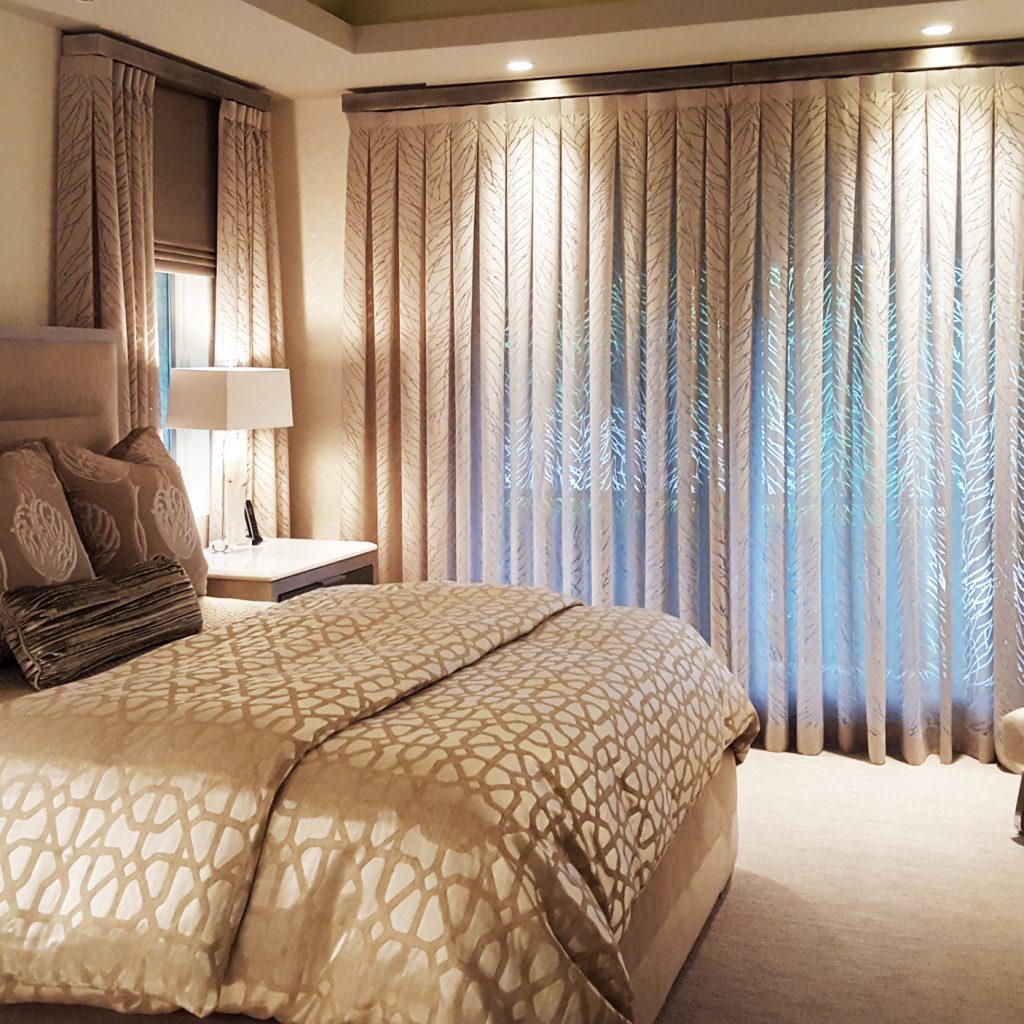 A once dark brown, gold traditional gothic space is now a calm, open and airy.
We raised ceiling heights and added mood lighting, windows and sliding glass doors to bring the outside in. Be sure to click each image to see full size.